When you are vying for a new client's business and you are aware that there are several other agents whispering in their ear, it's hard not to make big statements about what you can achieve to get them over the line and secure their listing.
In a competitive market, it's human nature to assert your superiority with sweeping sales statements that you know may be a little far-fetched.  Unfortunately, this is why there is a low level of trust towards real estate agents and why many clients walk away from a transaction feeling misguided.
After speaking to thousands of agents and clients around the world, we've learnt that honesty is the best policy and those who promote complete transparency are those who triumph. Being honest with your prospective clients and managing their expectations will not only cement a positive relationship with them, but they will be the first to recommend you to their network.
Being known as the agent in town everyone trusts, will always work to your benefit, so here are some tricks for managing client expectations. Your business will thank you for it!
Be transparent about what you can deliver
No-one knows the market better than you do. Your finger is constantly on the pulse so you know exactly how a suburb is performing and what the demand is like. If you know a potential listing's value falls between $550,000 and $600,000, tell the sellers that. Don't say you are going to get them $600,000 + and hope for the best, because it will come back on you at the end. The vendor will think that you haven't put in the hard yards, which will lead to a poor review. Being honest about timelines is just as important. As the market slows down, remind sellers that their property might be sitting on the market for longer than expected because there is less demand out there. The key learning here is under promise, over deliver.
Establish outcomes
Every real estate agent operates in a slightly different way. This means that vendors can come to you with service and deliverable expectations that deviate from what you provide. For example, they may expect you to answer the phone at every hour of the day whether it's 10am or 10pm. Perhaps they've seen those ads for agents who work for a set free rather than commission and are questioning why you don't do the same. To avoid complications, the best thing you can do is establish your outcomes from the get go. This can include a timeline, advertising budget and commission rate.
Write it down
Once you establish your outcomes, write them down, have your client look over them and once you are both happy, get the contract signed off. Having physical proof of the terms and conditions keeps you both accountable and is a great reference if either of you think you are going off track. If things go wrong, as they inevitably do sometimes, you know you have something to fall back on. Be specific. The clearer you are, the better.
Overcommunicate
One of the biggest problems in the real estate industry is a perceived lack of communication. We understand that agents are busy, but at the end of the day, they are managing the sale of their client's largest financial investment. This is a big step for many vendors, who are often emotionally invested because they've spent years under that roof and may have even raised a family there.
Some of the little details in the selling process that you wouldn't think much about mean a lot to them, so keep your clients in the loop as much as possible. No-one who's in the process of selling their home is going to be bothered by an additional email or phone update. They'll more than appreciate your thorough service, proactivity and enthusiasm.
Stay in touch
Just because the sale is complete, doesn't mean you should stop communicating. In five years time, your vendor might sell again and when they do, you want to be the first person that comes to mind. Staying in touch doesn't have to be laborious as systems such as ActivePipe exist. These automate your customer touch points, so that emails are being sent out on your behalf with minimal effort. If your contacts are seeing your face over these years, you'll be the first person they call when they come to market.
Remember…
If you're honest from the get-go, establish the conditions of sale and communicate with your contacts throughout their entire journey, they'll be happy with the outcome no matter what. Doing these things show that you've tried your best.
Don't underestimate the value of managing your clients expectations. For their happiness and yours.
With multiple posts written weekly, there is something for everyone.
*By submitting your email, you consent to receive marketing materials from ActivePipe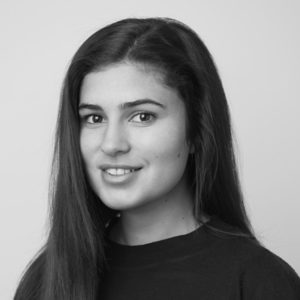 Alison Vella
Ali is an experienced copywriter with a passion for creative writing. She says writing great copy is about writing like you speak and can be found rambling at her desk like an absolute lunatic. Out of the office, Ali runs her own career and lifestyle blog and freelance writes for a number of online publications.