Seeing a potential listing pass by is like a bad fishing story. No one wants to talk about the one that got away.
And chances are it's not just one fish – but a whole boat load!
Just think of all the potential vendors that come along to open-for-inspections to check out local property prices and to see how you perform selling houses.
How do you separate the big trophy fish from the minnows?
By using a system that provides personalised, automated communications, it's possible to learn who is buying and who is selling by how they interact with links and buttons in your email communications.
If buyers are having a nibble by looking at several properties in your weekly property updates, you can get in touch with them to help them with any further information they require.
With a "Value my property" button in your email communications, you are also able to separate potential vendors and get in touch about listing their property.
They will then also be moved to a new list of life cycle marketing communications that focuses on the messaging on selling, rather than buying.
 To use the fishing analogy, it's a simple case of using the right bait to catch the big fish!
Just by seeing who is interacting with your emails, you are able to allocate your precious time with clients who are engaged, rather than wasting time on people who aren't serious.
And with the time you save by using an automated marketing platform like ActivePipe, you can spend more time fishing… or on the golf course… or cycling… or with the family…
With multiple posts written weekly, there is something for everyone.
*By submitting your email, you consent to receive marketing materials from ActivePipe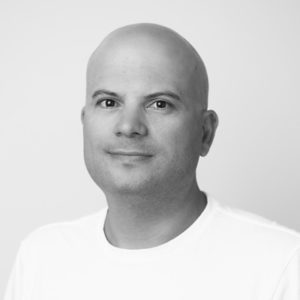 Ashley Farrugia
Ash began his career as a motor mechanic and converted an LP gas fitting business into a national franchise. He is now co-founder and CEO of ActivePipe – a marketing automation and data discovery platform for real estate. He attributes his success to taking risks, making decisions quickly and having faith in the people he employs. When he isn't busy building a global company, Ash enjoys fishing, camping and flying aeroplanes.