Who remembers buying their first home?
It's pretty scary stuff, right?
I'm twenty-one years old and just attended my first open house.
Until I started working at ActivePipe my interest in real estate was nil. Reading case studies, talking to industry experts and observing market trends made me realise the sooner I invested in property the better.
Like any rookie I headed straight to the portals to look at houses I'd be able to rent to tenants.
I had it all planned out; I'd buy a place, sit on it for a few years and sell the thing for twice what I bought it for.
That's how it should work.
So I read up on "negative gearing", "capital gains" and "equity". I looked into up and coming suburbs and median rent prices and did every repayment calculation under the sun. I went to the bank, provided payslips, signed papers and got a $750,000 home loan approved.
I made this clear when I attended the open house – I was after an investment property in Melton and my finances were approved.
The agent asked for my name and my mobile number but thirteen days passed and I didn't hear from him.
What a waste!
I went home and thought hard about where he went wrong and remembered that he never took down my email address. I probably never entered his database.
Had he subscribed to ActivePipe, I would have received an email thanking me for attending his open house at 11 Diggers Road Melton South. I would have completed a survey divulging my intention to invest and due to my interaction with his emails, I would have appeared on his dashboard reminding him to give me a call.
Half of the hard work would have been done for him.
The conversation would continue with weekly listing updates, open for inspection reminders and price change alerts and I would have learnt to trust him.
I didn't have a "go-to guy" for real estate yet. He could have been it. He could have been the person I bought my first house from, the one I paid to manage my tenants and the man I came to, to sell my real estate portfolio in twenty or so years time.
Don't forget to ask for email addresses at your next OFI, to add them into your CRM and to update those contacts with what's happening in the market.
As a first home buyer and budding investor, I implore you to.
With multiple posts written weekly, there is something for everyone.
*By submitting your email, you consent to receive marketing materials from ActivePipe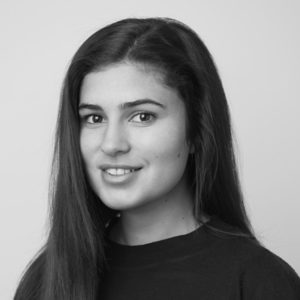 Alison Vella
Ali is an experienced copywriter with a passion for creative writing. She says writing great copy is about writing like you speak and can be found rambling at her desk like an absolute lunatic. Out of the office, Ali runs her own career and lifestyle blog and freelance writes for a number of online publications.