Despite all the advertising and technology that can help you gain more listings, there is one avenue that gains more traction than any other:
Personal recommendations.
Word of mouth has been the leading way of gaining leads in all fields of business. This is particularly true for real estate.
So, how do you ensure your clients are recommending you to their friends, family and neighbours?
How do Your Clients Answer these Questions
It's important that you think about how your client will answer these three questions:
Who sold your house?
How was the agent to deal with?
What was the result?
The best way to get confidence in these anwsers is to stay in touch with past clients. Maintai strong relationships with clients after a sale and they are more likely to become sales ambassadors of your personal brand. When they are inevitably asked who they used for their property sale, they are more likely to give you a glowing review.
With the appearance of online agent review sites, such as RateMyAgent, it's more important to reinforce your brand image by developing a healthy digital reputation as well.
By running post-sale life cycle communications via email, you are using a cheap and effective way of maintaining a relationship, while providing relevant content to individual clients.
These updates can be automated to go out weekly, fortnightly or monthly (or any time frame that suits) with personalised content, and can include market updates, recent auction results, investment opportunities, personal results and other real estate news.
Maintaining relationships with emial campaigns can be cheaper than paper ads and letterbox drops, so why would you not employ a communication channel that cuts through the noise and lands in your clients' inbox?
The advantages of gaining more reach via your digital communications is clear. The secret lies in your email campaigns.
With multiple posts written weekly, there is something for everyone.
*By submitting your email, you consent to receive marketing materials from ActivePipe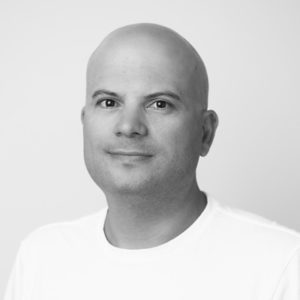 Ashley Farrugia
Ash began his career as a motor mechanic and converted an LP gas fitting business into a national franchise. He is now co-founder and CEO of ActivePipe – a marketing automation and data discovery platform for real estate. He attributes his success to taking risks, making decisions quickly and having faith in the people he employs. When he isn't busy building a global company, Ash enjoys fishing, camping and flying aeroplanes.