It took me five days to get a Real Estate Agent's Registration. It was a crash course dense in property legislation, but light in "how to sell houses". It set me up for work in the industry but, like all career pathways, you learn a hell of a lot more on the job.
One piece of advice I have for aspiring agents is to build a strong database right off the bat. Not building one is a mistake I made. I expected contacts to fall into my lap, finding listings would be a breeze and the commissions to be out of this world. I was young and stupid but I learnt quickly.
The first three to six months are crucial when it comes to building your database.
Seven per cent (7%) of homeowners change residential address per year. If you have 500 people in your database, 35 of them will have a property to sell in the next 12 months. That means you have 35 chances to win listings. The challenge is being front of mind when they decide to go to market.
Get Face to Face

This is critical. When I first started out I bought a removalist's trolley. I filled it with the biggest Xmas hamper I could afford and dragged it through local streets. I knocked on doors, introduced myself and offered people the chance to win it. I smiled and had a little banter, walking off each front porch with a person's name, contact number and email address. In three weeks I had 500 contacts in my database.
Get Involved in the Community
Show up to a local fête, go to food truck festivals, speak at council meetings and put up a stall at a careers expo. Make sure people know you aren't just in it to make a fast buck, you are there for the long run, to support the community that supports you.
Showcase Your Wins

People are unlikely to list with an agent who is new to real estate, there's too much on the line for that. When you have a home to sell, let people with vested interest know about it, you have a reputation to build.
Direct Mail
Write a letter and put it in people's letterboxes. Deck it out in your office's branding and an impressive photo of you in a crisp suit. Include your contact details and links to your social media accounts. You want them to know who you are and what you look like before you get in touch.
Create an Online Presence

No one trusts an agent without visibility. Get a Facebook page and post regularly. Get reviews, put photos up and write statuses about real estate trends; this shows you are active in the industry and builds your credibility. It will also improve your SEO.
Maintain Contact with Your Database

Once you've got their email address you've got to stay in touch with relevant information. It's all about nurturing the relationship you have formed at the initial point of contact so you are remembered when that person decides to go to market.
ActivePipe takes care of that last point for you but a strong database has to be built first.
Remember to add every contact you possibly can to your CRM. If we don't have their email address we can't communicate with them.
With multiple posts written weekly, there is something for everyone.
*By submitting your email, you consent to receive marketing materials from ActivePipe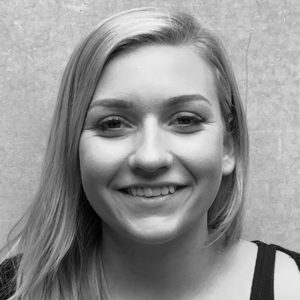 Ebany McLees
After years working the field as a real estate agent, Ebany joined the ActivePipe team as Client Success Manager. Her behind the scenes knowledge of the industry combined with a natural training ability makes her much loved by clients and colleagues alike. As ActivePipe's 'can-do' girl, Ebany is always up for a challenge and says her clients can call her any time of the day.