We've taught you how to build a database and we've told you the secret to keeping in touch but how do you make your communication effective?
The answer to that depends on your brand.
Who is speaking to your customers?
Are they a man or a woman?
Does they wear a suit or ripped jeans?
Does they go to wineries on the weekend or does they prefer to surf?
Does they get straight down to business or does they love a good chat?
If you asked these questions to 200 customers, each of them should get the same answer.
Your brand is an outward projection of who you are and what you stand for. It's the public persona your customers interact with and if you plan to be successful, this personality should permeate through every piece of content you produce.
This is why:
People expect consistency
You don't want someone who was awfully dry at the OFI you attended last week to invite you to a Facebook Page full of funny memes and smiling photos. No one appreciates a double dealer.
You have to choose who you are and keep it consistent through each touch point with your customers. That's everything from property listing signage, to social media pages and personal emails. It's not just logos, colour schemes and font that you have to think about; it's tone, key messages and attitude too.
It makes you recognisable  
You see a tick on a piece of clothing, you know it's Nike and you are empowered to "just do it". This is the result of strong branding.
Your organisation should be instantly recognisable. This is automated through constant key messages and unfailing visual cohesion. With repeated exposure, customers link these qualities to your company, making your identity familiar.
It builds trust:
This familiarity builds trust; it makes you seem dependable.
Confusing messages with poor branding create dissonance in your buyer's mind. Erratic and unpredictable are NOT qualities they look for in a person selling their home so don't let your promotion invite such an impression.
It promotes loyalty:
You've got to be there right through the buyer/ seller experience, not just when a person goes to market. You're in it for the long haul so make sure the relationships you build are sustainable.
Loyalty means repeat business, repeat business means referrals and referrals mean listings.
Quality:
Uniform branding makes your business look professional. The effort you put in your brand is the perceived effort you put in your service so take care.
Sell yourself before you sell properties. You do not want to lose listings because someone forgot your name.
With multiple posts written weekly, there is something for everyone.
*By submitting your email, you consent to receive marketing materials from ActivePipe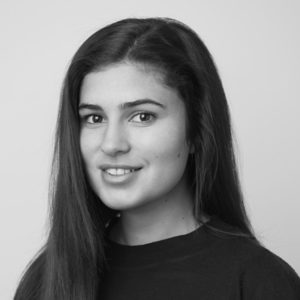 Alison Vella
Ali is an experienced copywriter with a passion for creative writing. She says writing great copy is about writing like you speak and can be found rambling at her desk like an absolute lunatic. Out of the office, Ali runs her own career and lifestyle blog and freelance writes for a number of online publications.