At the end of 2019, Salesforce released their third edition of the State of the Connected Customer. One of their key findings was that extraordinary experiences are becoming the driving force for better customer engagement.

The report found that:

73% of customers expect companies to understand their needs & expectations
62% of customers expect companies to adapt based on their actions & behaviour
So what does this mean for real estate?

The experiences you deliver are the driving force for business success in 2020, fees no longer drive consumer decisions, the value you provide does.

How well do you understand your customers? Your ability to create an outstanding connected experience lies in your ability to utilise your knowledge of a customer to deliver them relevant information.

I'm not the best story teller, but here's an analogy…

If you make a routine of regularly going to your local coffee shop, you'll notice that pretty soon all the staff will know your name, your order and you'll likely start chatting about more than your order… This is a great experience for most customers!

There are many parallels between this situation and how a customer feels when they receive personalised property content from an agent. If the coffee shop attendant simply stood there and tried to guess what a customer would like to order, they'd have very little success. Similarly if you begin sending any listing to anyone regardless of their buying criteria, then it is an equally lacklustre customer experience.

What makes the relationship flourish between the shop attendant and the customer, is the growing understanding of one another. That understanding creates a more seamless and relevant customer experience, drawing the customer back for more rather than going to a competing coffee shop and having to endure a connectionless encounter.

Through their interaction the attendant may learn that the customer is interested in reusable coffee cups, so they decide to start selling a range of reusable cups whilst running promotions that drive engagement with their new offering.

This is no different to an agent learning and understanding the needs of their prospects (such as through ActivePipe's behavioural intent engine), taking them into consideration and starting the relevant dialogue that drives action.

The reusable coffee cups are properties an agent knows a particular person will be interested in, based on the data. Such things as open house reminders, feature property updates or off-market listing updates are your personalised promotions that create real interest.

If an agent doesn't consistently communicate with and engage their contacts with relevant property content, they'll suffer the same fate as a coffee shop who doesn't understand their customers – watching their prospects go elsewhere and transactions diminish.

Use the data, let it guide the experience you deliver.
With multiple posts written weekly, there is something for everyone.
*By submitting your email, you consent to receive marketing materials from ActivePipe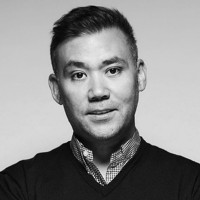 David Choi
As a highly qualified senior executive with over 15 years in corporate and business development, marketing and strategy, David brings a whole lot of passion, experience and expertise to his role as CCO. When he's not planning for ActivePipe's global expansion (takeover), David loves nothing more than going for a cheeky burger run with the team.