Do you ever suffer from agent burnout?
You've been working round the clock, a difficult client won't stop calling and you can't possibly fit one more appointment into your already overflowing diary.
Real estate agents are notoriously stressed, overworked and time poor so we thought we'd share some insights from Tim Crow, a research scientist and educator from Thinking Nutrition.
Last week we attended the latest Real Big Things event where Tim discussed all things health in the workplace. His philosophy wasn't around the latest fad diet. It was rooted in nine lessons for cultivating longer and better lives, with methods that have been tried and tested for centuries.
At the end of the day, you are the core of your business so if you're not fighting fit, neither is your empire.
Here are Tim's tips for staying healthy in the workplace:
More plants
Half your plate needs to be veg. It's no secret that modern humans aren't getting enough of the green stuff so load up on your broccoli. Dark leafy greens have the highest nutrient density but as a rule of thumb try and eat a rainbow everyday. Think bright red capsicums, yellow squash and vibrant purple beetroot. You don't have to go full vegan, just adding a couple more servings of fruit and veg to your daily diet has a profound effect on your health.
Move naturally
How much time do you spend sitting in front of a screen? If you added up all the hours, you'd be mortified. Our bodies are designed to move. You don't have to go and sign up for an expensive gym membership, just get that 30 minutes in a day. Take the dog for a walk, swim some laps at the local pool or ditch the car on the weekends to explore your city by bike. As an added benefit, you'll be clearing your head as well as working on your fitness.
Sense of purpose
You should wake up with your 'why' and live it everyday. Being in real estate and helping people find their dream home is a noble profession so feel good about the joy you are bringing to your community. Studies show that people who keep a sense of purpose into later life not only live longer but have fewer incidences of degenerative disease such as Alzheimers and dementia.
Stress less
It can be easy to get caught up in the drama of everyday life. Real estate is a cut-throat, fast paced industry which inevitably leads to stress. It's important to take time out of the rat race to recharge and give yourself a break. The power of nature cannot be overstated. Take yourself to the local park and get some fresh air into your lungs. Schedule tech-free holidays that get you out of the city and away from the hustle and bustle.
Eat until you're 80% full
You know that drowsy feeling you get after Christmas lunch when the entire table needs a nap? That's because they've filled the tank to capacity and all their energy is being used to digest the Christmas pudding. To stay fresh and on your toes, avoid that second serving, you don't want to overeat on the job.
Glass of wine with friends and family
It's no secret that a glass of red is good for your heart. The Italian's know what's up. They combine plenty of whole wheat pasta with a glass of vino and a belly laugh with their nearest and dearest. This isn't an excuse to chug a bottle of sauv by yourself on a Monday night, the idea is getting together and enjoying each other's company.
Join a community
Get involved. Whether it's playing tennis with the girls, starting a weekly book club or simply volunteering for the local school fundraiser, finding a hobby that breaks up the work week will do wonders for your wellbeing. Socialisation outside the office has been proven to increase productivity because you feel like you're work-life balance is in check.
Put loved ones first
That meeting can wait. If your loved ones need you, be there.
Engage with a social life
The key to a happy and fulfilled life is the connections we make with those around us. You'll never look back and regret spending time with friends and family. Nurture these relationships and enjoy getting out and about.
What does this mean for you?
Staying social, eating well and keeping your body moving are imperative if you want to thrive in life and your career.
Always put your health first.
With multiple posts written weekly, there is something for everyone.
*By submitting your email, you consent to receive marketing materials from ActivePipe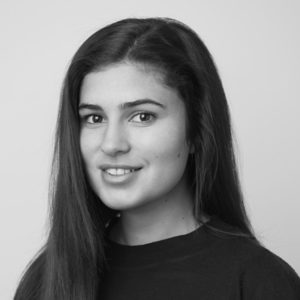 Alison Vella
Ali is an experienced copywriter with a passion for creative writing. She says writing great copy is about writing like you speak and can be found rambling at her desk like an absolute lunatic. Out of the office, Ali runs her own career and lifestyle blog and freelance writes for a number of online publications.