Real estate agencies spend big money on lead generation, but if you don't have the facilities in place to effectively follow up those leads, very few will actually turn into real buyers and sellers. This is a huge problem in the real estate industry.
The cost of leads lost
Spending on online marketing and lead generation is worth the $17+ billion dollars we spend on it every year in Australia – if you don't let your leads go cold. By missing the opportunities you have with the leads you're currently generating, you're effectively throwing money away. The costs of online marketing are increasingly competitive and consumers no longer respond to non-personalised advertising. Unsurprisingly, the most used site in Australia is Google with 19.2 million of us using it to search the internet. However, 86% of Australians scroll past the advertised links at the top of their Google search in favour of the first organic search result.

In real estate, and specifically here in Australia, there are two obvious online platforms outside of Google and social media that pocket the majority of your marketing dollars – the major property portals REA and Domain. An impressive $874.9 million is spent on REA advertising and $335.6 million on Domain. With so much being spent on lead generation, you can't afford to let the buyer and seller leads you generate go cold.

How many leads actually get followed up?
A research study by InsideSales.com analysed more than three years of data and found that shockingly, more than 30% of leads in the study were never contacted at all. According to MarketingSherpa, 79% of marketing leads never convert into sales. Lack of lead nurturing is identified as the common cause of this poor performance. If we take the more conservative 30% figure, this suggests that more than $363 million worth of leads from the property portals are squandered in Australia alone. And what's the best way to follow up a lead? A phone call made within 20 minutes of receiving the lead, followed by an email has been proven to be the most effective. Research published by Neil Patel also shows that 25-50% of sales go to the agent who responds first. While all leads are not the same, all leads need to be nurtured.
Why is lead nurturing important?
Nurtured leads make 47% larger purchases than non-nurtured leads, but 80% of leads that are generated by businesses aren't followed up. Lead nurturing is the process of developing relationships with potential buyers and sellers at every stage of their sales journey. It combines both marketing and communication to provide the information and answers your potential clients need. By focusing on the leads you already have, you can achieve more effective results, at a lower cost.

Based on our research, 42% of your current contacts will engage with your content over 12 months, giving you an entire year to nurture them through. Making the nurturing process personal, informative and specific to their buying and selling needs requires more time and thought than lead generation. However, nurturing leads through a combination of effective content marketing – creating relevant and valuable content to share with them – and marketing automation – a technology solution to streamline and automate your marketing efforts across various channels – you can provide them with solutions throughout their journey. In turn, you become an agent they can trust.

Focusing on nurturing your existing leads is more beneficial and affordable than lead generation. As sales journeys lengthen, your potential clients become more independent and if you're not nurturing a potential buyer or seller, your competitors probably are. What percentage of your leads get converted into revenue? 
With multiple posts written weekly, there is something for everyone.
*By submitting your email, you consent to receive marketing materials from ActivePipe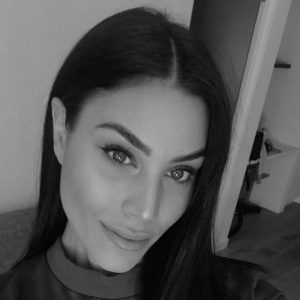 Mona Chebbou
Over the last 12 years, Mona Chebbou has dedicated every waking hour to developing herself both personally and professionally. As ActivePipe Head of Sales and Success, Mona is motivated by the idea of connecting people with solutions that truly enhance their lives. She has a deep passion for health and fitness, which has taught her strength, consistency, resilience and perseverance. For Mona, success is the success of her team and the opportunity to be a positive role model for generations of women to come.