The market is changing and continuously presenting new challenges for agents to face, as the market changes so do buyers and sellers, creating even greater challenges.

The richness of information in the online world is driving consumer expectations, with more accurate data readily available, buyers and seller intelligence is at an all time high. What needs to rise with it, is agent intelligence and the one surefire way to get there is through adopting the right pieces of technology.

With new technologies providing such things as automation, data gathering and enhanced administrative capabilities, all at your fingertips, it's inevitable that those who effectively implement these tools into their work processes will have a distinct advantage.

Technology is reshaping the way properties are bought, sold and marketed, thereby changing the fundamental day-to-day processes that agents undertake in their daily work routines.

At the heart of that, is a myriad of proptech solutions. Some would say the sheer amount of tech options on the market is overwhelming and confusing, they're probably right. That's why identifying the most essential tools, which enable agents, is the key to remaining at the forefront of the real estate game.

Not all technologies are bad as some would have you think. Most are 'enabling', providing the means to dramatically enhance or even transform a user's capabilities. To an astute and brave user, early adoption of enabling technologies can deliver a competitive advantage. As a real estate agent, it is easy to get caught up in the tangible world of bricks and mortar and be oblivious to the gradual and inevitable digitisation of the industry and your business. The risk you face by not connecting to this new digital paradigm is that you will be left behind. Embrace the new however and the impact to your business can be profound.

If you, as an agent, can't live up to the new, expectation-ladened customer, you will be left behind.

Will you be able to join the new breed of buyers and sellers on their journey and deliver the results they will expect?

Follow us as we help guide you through the clutter and noise….
With multiple posts written weekly, there is something for everyone.
*By submitting your email, you consent to receive marketing materials from ActivePipe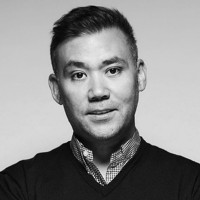 David Choi
As a highly qualified senior executive with over 15 years in corporate and business development, marketing and strategy, David brings a whole lot of passion, experience and expertise to his role as CCO. When he's not planning for ActivePipe's global expansion (takeover), David loves nothing more than going for a cheeky burger run with the team.