You may have seen me present on stage at your latest conference or heard my voice on the other side of a product demonstration. You might even recognise me from this blog.
Today, I want to share my story. I want to tell you about how my experience as a real estate agent has shaped me into the person I am today and why I believe the company I work for is about to change the way we buy and sell properties around the world.
I was a high performing agent for about 16 years. I loved chasing business, marketing properties, working with vendors and helping buyers move into their dream home.
In 2015 I was introduced to ActivePipe via the company that I was working with. They needed an agent with experience in innovation and tech to 'translate' between the two companies and within minutes, I understood that this was a product that would change the way agents communicate and build relationships.
In real estate, the value of relationships is often undersold. Business owners are so entrenched in chasing a deal here and now, that the value of building long-term relationships is overlooked.
When I saw that ActivePipe offered a genuine service that would deliver some great insights, leads and capacity to agents – I knew I was in love. It is tech that leverages an agent's time and enables them to build better relationships, take control of their database and make money. It's not just a no-brainer – it's really exciting.
Often the biggest hurdle for an agent is autonomy; freedom is literally the biggest killer. They have all this time on their hands to make decisions and maintain direction – but in the end they bunker down in the menial tasks, the cold calls, the door knocks, the repetition and eventually the debit gets the better of them and they are forced to work their 'business' like its a 'job' and all the life is sucked out of them – and they turn into these blobs that clock on and off and the results tell the story.
This is the same world-wide.
ActivePipe is the closest thing to a utopia, it's simple, it's clever and it delivers all the juice that agents are looking for. It enables them to really quickly identify who they should be talking to today, tomorrow and 6 months from now so they can be busy with the high level/high paying tasks, bringing their energy and focus back where it counts.
ActivePipe starts by plugging into an agent's database and their property list and creates beautiful, simple, effective and automated emails that are scheduled and delivered automatically.
It surveys clients and asks for that extra information that many enquiries lack including names, numbers, residential addresses etc – which means the agent has context for follow up discussions, making them easier and more relevant.
ActivePipe also identifies if 'buyers' are in fact – potential sellers. Every 'seller' appears in front of an agent dressed up like a buyer.
The 'buyer' will have sent an enquiry asking "how much is this house on the market for" or "just wondering what 1 smith street sold for" or "can you please let me know about houses as they come up for sale in my street or neighbourhood".
An agent's first reaction is to offer them lists of new houses and sales without identifying first if they are selling, and even if they do ask – most potential sellers won't tell the agent because they do not want to be harassed. ActivePipe delivers tailored content that is specific to buyers and sellers intentions.
Based on the clients interactions and behaviours ActivePipe can tell you "these guys are sellers, they are up-sizing, shopping for a free standing house up to $500,000 – these other guys are downsizing, this fellow is an investor – this family are self appraising, this lady is looking for her first home."
It means an agent gets an insight into all the hidden details of their database, before other agents know – allowing the agent to reach out with better, more relevant information. This will help them provide a better service, beat the competition and make more money.
The most exciting thing about ActivePipe at an agent level is when they call me and say "you wouldn't believe it, I checked my ActivePipe dashboard and found out that little old lady that never returns my calls is on the move, she clicked on all the 2 bedroom apartments last month – I door knocked her and offered to show her through a new single level development we are marketing – she said it was perfect, and now I am selling her house next month – I would never have known about her thinking of selling if I had not checked"
Agents get excited about being two or three steps ahead of the competition – they feel energised by learning something that allows them to shine, to do better and to impress their audience. Everyone wants to stand up and be the best they can be and ActivePipe gives them this boost.
From selling a 1 bedroom apartment in Kanahooka for $42,250 in 2001 to talking on stages around the world with the best agents in the business is a real joy. Helping people succeed has been and always will be my primary motivator.
The challenges that agents face in the cities and townships in Australia are the same for an agent in London, or the USA or anywhere in the world. Long hours, hard hours, difficult negotiations, working weekends and forever asking "where is my next listing or hot buyer walking through the door" are questions that are asked the world round.
Being part of the team and the solution that provides benefits for all these brands and agents looking to make a mark in the world is thrilling.
Right now, the challenge for me is growing a sales team around me that is as in love with the product as I am. Seeing the DNA of the business grow in my own team is immensely satisfying and ActivePipe is now in the position to make changes in markets around the world. Seeing so many agents and their clients benefit from using ActivePipe is amazing, it makes the hairs stand up on my arms – it's an amazing thing to look forward to.
With multiple posts written weekly, there is something for everyone.
*By submitting your email, you consent to receive marketing materials from ActivePipe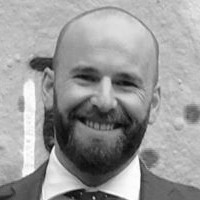 Benjamin Ling
A highly-regarded specialist in real estate technology, business development and email automation, Benjamin's talent for helping CEOs and business leaders in the real estate space achieve and exceed their targets has seen him appointed to Head of Growth at ActivePipe. An accomplished keynote speaker and enterprise consultant, Ben is a fierce advocate of education and leveraging it to help his clients reach their full potential.