Let me tell you about the last listing presentation I ever conducted. I walked into a cafe in Westfield at 7am on a Tuesday morning, shook hands with The Smiths, pulled up a chair and popped a listing agreement on the table. It was open, filled out and complete with commission and marketing costs.
An auction agreement with 3% commission and $2700 in marketing was paid up front with credit card details. No conversation or negotiation on fees took place.
The contract was signed, sealed and delivered; the agreement was made.
15 minutes later, I went to the office and wrote it up on the board. This was the third listing I had secured in the last 7 days, all signed up without any fee dropping or arguments over VPA.
A number of things contributed to these wins but what it really came down was a strong pipeline.
In real estate, the definition of "pipeline" is simple; it's the people who aren't quite ready to sell yet, but that will be in the next 3-12 months; it's the listings you expect to receive in the next year.
For this audience, your priority is
BUILDING A RELATIONSHIP
. You have to become an agent this vendor trusts.
Let's take this back to Mr and Mrs Smith and why they didn't bother negotiating fees.
You see, I met Mrs Smith at an open house way back in February. She introduced herself at the front door as I took down her details and offered to let her know how the sale progressed.
I asked her if she was on the verge of buying or selling. She said "selling, well kind of, we're still a long way off. I'm just here for a sticky beak".
Most agents I know would have left it there, they wouldn't bother with Mrs Smith when more immediate prospects needed their attention.
My mind doesn't work that way. The conversation wasn't hot but it was warm and there was no way I was going to let an opportunity like that slip through my fingers.
Sure the listing wasn't immediate, I'd have to wait a few months, but it would come and so would the commission.
I called Mrs Smith later that day to thank her for visiting the OFI. I got her feedback and asked her to objectively value the property. She was frank, she didn't have a clue what is was worth but she sure was dying to find out.
I made a point to email her regarding the auction's outcome and while I was at it, I added her to my CRM and began sending her regular communication including weekly listings, OFI reminders and market updates. If anything popped up for sale or sold in the market, I would ring and let her know.
If I've learnt anything throughout my career, it's that homeowners have an entrenched desire for knowledge regarding real estate movement in their immediate vicinity. Australians in particular are almost vouyeristic when it comes to knowing what their neighbouring houses sell for.
Delivering it to Mrs Smith's inbox with my name, face and office clearly stamped builds credibility. It means there is no competition when the time comes to list a home because unlike other agents in the area, I've spent months getting to know her. I've earned her trust.
This ladies and gentlemen, is why the Smiths did not dispute marketing costs or commissions when pen was put to paper – in their eyes, I was the only agent fit to do the job.
Do yourself a favour and give those pipeline prospects some attention.

KEY TAKEAWAYS:
Don't concentrate all your effort on Immediate Sales. Pipeline is important too.
Pipeline is all about building trust and credibility. This takes months, perhaps even years to do. 
A strong Pipeline doesn't just mean more stock, it means better stock, higher commissions and more vendor paid contributions to marketing.
ActivePipe automates these touchpoints for you, keeping you front of mind when time comes to list.
With multiple posts written weekly, there is something for everyone.
*By submitting your email, you consent to receive marketing materials from ActivePipe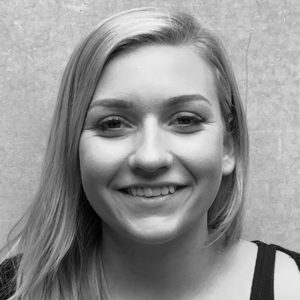 Ebany McLees
After years working the field as a real estate agent, Ebany joined the ActivePipe team as Client Success Manager. Her behind the scenes knowledge of the industry combined with a natural training ability makes her much loved by clients and colleagues alike. As ActivePipe's 'can-do' girl, Ebany is always up for a challenge and says her clients can call her any time of the day.