Data is a pretty damn precious commodity!
With it, we know a contact has visited our website nine times in the last three days. We know that that they are looking for a two bedroom unit in Port Melbourne and we know that their budget is $650,000.
Given the number of times they have returned to the site and the type of property they've chosen to interact with, we can assume that they aren't just casual browsers. They are firmly in the market and they
INTEND
to make a purchase.
That's great but what we really want is listings.
Let's say a contact you met at an open house three years ago starts interacting with your emails again. They are looking at sold properties a stone's throw away from their own and they are doing it regularly. Alarm bells start ringing. This person is
SELF APPRAISING
– they are in the market and they
INTEND
to sell.
This platform for behavioural analysis is called intent data and it reveals hidden intention. It helps anticipate future action, giving agents the foresight of a clairvoyant.
The benefit of this is obvious, it means you can pounce on vendors who refuse to reveal their true objectives – you can make informed phone calls based on insight and you can do it with valuable information to offer. By responding to the digital mind map one's online interaction has provided, you can suggest a course of action that meets individual needs before they disclose them.
Imagine the possibilities…
The real-estate industry has been lagging behind in digital uptake for years, but that's not their fault. The requirements are unique and no one has been bold enough to innovate in such uncharted territory.
The reality is we live in a digital world and industries that don't adapt get disrupted.
The agents that triumph will be the smart ones – those that invest in intent-data and that leverage its intelligence to understand what motivates their clients.
The longer you wait, the more prospects you loose so make your data collection vicious.
With multiple posts written weekly, there is something for everyone.
*By submitting your email, you consent to receive marketing materials from ActivePipe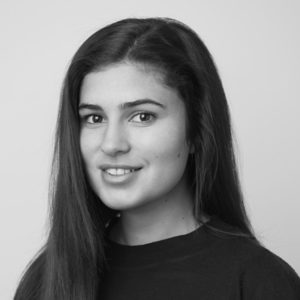 Alison Vella
Ali is an experienced copywriter with a passion for creative writing. She says writing great copy is about writing like you speak and can be found rambling at her desk like an absolute lunatic. Out of the office, Ali runs her own career and lifestyle blog and freelance writes for a number of online publications.