The first time I felt the thrill of being in first place was in primary school when I won the 400m. Being first across the line felt great, and I was hooked.
I have been fortunate enough to experience the buzz and adulation of being first across the line a few times since then and each win has been a bigger milestone than the last.
As time goes by, these victories are further apart but more meaningful and challenging. The competitive nature of being an agent means we have some steep competition to endure, however that makes the recognition all the more satisfying. In 2015, I was recognised as the highest rated agent in the Australian Capital Territory.
What separated me from the rest of the pack wasn't as tangible as reaching a finish line. It was client testimonial.
In the digital age, nothing makes quite as much noise as a decent rating, and all consumers look for public endorsement before making a purchase decision. Shopping for a hotel? You go to TripAdvisor. Booking a restaurant? You check out Google Reviews before picking up the phone.
It's easy enough to get a pat on the back from a fellow staff member or the boss of a franchise but getting written recognition from your client is important validation for potential future sellers. It helps prove value for service, which means higher commissions and less contention around VPA and the selection of sale method or price.
Want to be in the running to win Agent of the Year 2019?
Here are my 5 top tips to get you there.
Start with the basics
It breaks my heart to be late for an appointment. It always has and it always will. Being on time means being organised and really, that is as basic as it gets. Kick off your new financial year with a resolution to be on time and prepared for your meetings. Prior preparation prevents poor performance, so get organised!
Focus on your clients intentions, not your own
Service is everything and being number one means knowing your client's genuine intentions before your competition. Identify your client's needs and have a robust program in place so you can deliver what is relevant. If you throw them all in the one bucket and treat them all like 'current buyers' or '90 day sellers' you will miss the mark, so take the time to ask the right questions and deliver the right service. If you tailor your communications, your pipeline will grow.
Be available, and have water tight processes when you can't be
People say that real estate isn't just a job, it's a lifestyle that requires being constantly available to meet your client's needs and provide support throughout the buying or selling process. Most people can't work 24/7 and those that try, burnout, so make a promise to yourself to have the systems and processes in place that enable work-life balance.
You need to leverage your time while still being able to walk away from the phone to recharge. The best way to do this is to let your vendors know when you are having down time and let your buyers know what your work hours are. This will give you the space you need without letting anyone down. As always, communication is key.
Look the part
"You should always aim to be the best presented agent in your area. It lets your clients know you are serious about doing the best you can for them and their home", says Haesley Cush, one of the best dressed people in the industry.
When you stand out the front of a new listing, you are not only representing yourself, your office and your team, you are also representing your clients and their interests so take pride in your presentation.
Transparency is the currency of 2020
The days of drip feeding your clients information, hiding the price and delaying communications are gone.The quickest path to the best results is built on trust and relies on complete and utter transparency. The more your clients know, the better decisions they can make and the less stress you will have holding it all in.
Got an offer? Tell the other buyers, let the competition feed the process. Offer fallen over? Call your vendors instantly and let them deal with it now rather than letting it hang over the weekend. Your vendors and buyers will love you all the more for being up front and forthcoming with the facts which will make you number one on the leaderboard.
With multiple posts written weekly, there is something for everyone.
*By submitting your email, you consent to receive marketing materials from ActivePipe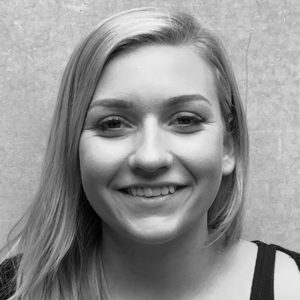 Ebany McLees
After years working the field as a real estate agent, Ebany joined the ActivePipe team as Client Success Manager. Her behind the scenes knowledge of the industry combined with a natural training ability makes her much loved by clients and colleagues alike. As ActivePipe's 'can-do' girl, Ebany is always up for a challenge and says her clients can call her any time of the day.