I've worked for and dealt with many agencies in my career. Having experienced life on both sides of the coin, I can safely say that their services range from the comically bad to "marry me, please" and every shade of mediocre in-between.
Since teaming up with Luke and the team at Tiger Pistol, I've been living the absolute dream. The dynamic between our visions for ActivePipe is aligned and electric, meaning we can bounce ideas around and always trust each other's opinions. Needless to say, it's not always like this.
We think every business should enjoy this type of relationship, so I've asked Luke to share his thoughts on forging the right partnership with your agency.
Enjoy.
Forging the Right Kind of Partnership with Your Agency
Chances are, if you're looking at executing any sort of marketing, you've come across an agency that says they can do what you're after. Trust me, I've been providing solutions for big brands and businesses for over a decade. Usually, the agency (or a number of them) will come via a referral, you'll explain what your challenges are, and the agency will scope out a solution that provides the answers to exactly the problems you're having.
Why is it then that it's so hard to find the right kind of partners? Or an agency that does what it says on the tin?
These are tough questions, and while there's no perfect answer, there are steps you can take to ensure the partners and providers you're working with care as much as you do about your business's outcomes.
I'm going to share some of these steps, based on lessons I've learned along the way, and in working with partners like ActivePipe.
It Starts With Mutual Respect
Like most fruitful partnerships, we started our relationship with ActivePipe via a warm introduction. We respected where they're at as a business, and shared where we are at in our own journey at Tiger Pistol. These initial feeler meetings were really important for getting a handle on ways of working, what was important to ActivePipe, and determining that they're the kind of business we enjoy working with. Without these initial introductions and understanding of how each of us came to be here, the rest of the partnership wouldn't work.
Building Rapport Over Time With Results (And Not Rushing It)
I won't sugar-coat it. ActivePipe is a dynamic, challenging client that is disrupting the Real Estate game. There's no room for rigidity, inflexibility, or being precious about how we get our work done together. Fortunately at Tiger Pistol we're adaptable and enjoy the rigours of working with clients that push us on performance and delivering outcomes. We knew what ActivePipe wanted and needed, and kept the focus on getting those results. Because of this, the rapport came naturally. We've got a regular working rhythm together, and that has come through earning it and making good work the priority. Too often agencies rely on their relationships over results, and that's usually at the expense of the client.
Finding Creative Ways to Work Together
We're not in the business of providing a service and charging for it. ActivePipe and Tiger Pistol are continually finding ways we can work together to create and deliver value for both. A great example of this was the work we did with LJ Hooker, using both of our platforms we were able to help amplify their BOOST program to heights that neither platform could achieve on its own.
Keep On Communicating With Multiple Tools
Both of our businesses are dynamic, rapidly growing, and subject to the highs and lows that come with operating at such at a speed. The great thing about working as an agency partner with ActivePipe, is the communication is always open and frequent. We keep an open Slack channel for ad-hoc requests, regularly drop notes to each other in Google Docs, and are big fans of touching in on the phone daily and keeping the face-to-face appearances up. The team enjoys both the rigour of the communications, as well as the transparency from both sides. We're flexible with how we communicate – while keeping things moving in the right direction.
We Enjoy What We Both Do
We're both experts at what we do, and rely on each side to share their expertise around what they need and can deliver. This expertise transcends the day-to-day and keeps us sharp because we seriously enjoy what we do. We love delivering results for our clients and sharing what works best, and what isn't working with our regular testing approaches. Understanding this game and appreciating it for what it is goes a long way towards keeping things fresh and interesting for both ActivePipe and Tiger Pistol.
Finding the right kind of partner and agency is hard, and in sharing what works for us I hope you've got some ideas of what to look for when forging your next partnership with a provider or agency. I find front-loading the work, basing it on respect, keeping the communication open while being outcomes-driven are all great steps toward ensuring that the next working relationship you have in your business is a successful and mutually beneficial.
About Luke:
Luke is a Senior Account Director at Tiger Pistol. He works with brands who are focused on driving performance and results powered by local. He's worked in the digital marketing world for over a decade, with stints in both media and creative agencies, as well as being one of the few people in APAC to have worked at both Facebook and Google. When he isn't servicing clients he enjoys working with, you'll find him by the beach with his Kindle, or training for his next half-marathon.
If you'd like to speak to someone from Tiger Pistol about supercharging your business' social presence, get in touch here.
Like What You See?
For the latest interviews, articles and expert opinions follow us on Facebook and LinkedIn. If you'd like to learn more about how ActivePipe can help your business, we can organise a chat. Drop us a line here.
With multiple posts written weekly, there is something for everyone.
*By submitting your email, you consent to receive marketing materials from ActivePipe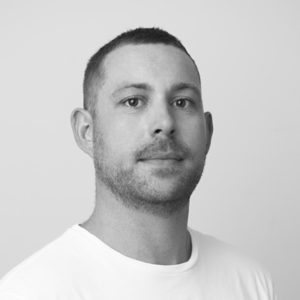 Nick Jeffrey
Nick is an accomplished Advertising and Marketing leader, with close to 10 years experience managing integrated campaigns for some of Australia and New Zealand's largest companies. A numbers guy, Nick believes data-insight is the key to implementing marketing strategies that service customers, build relationships and drive sales.