We all know that the market fluctuates, as do people's buying intentions.
If you have a database of 4,000 people, how can you possibly know where they are all at in their real estate journey unless you are using intuitive software like ActivePipe? Here are some simple tips to help you get the right people to your opens and auctions, please your vendors and turn impressed buyers into future sellers.
Refresh Your Skills
Brush up quickly by watching the new 'Dashboard Tips and Tricks' webinar. The best part is you can view it whenever and wherever you want and it will only take up ten minutes of your time. We tell you where the gold is, all you have to do is dig! It covers hot properties, profile updates, interactions, self appraisers and more. It's all based on customer intent and our insightful algorithms. You would be crazy not to use this information!
Collaborate
Are there properties that you, other agents or other offices in your brand are selling with similar features? Why not reach out to them and start working together? Use the information sitting in your ActivePipe dash and CRM to find and call people that have visited properties similar to the one you are currently marketing, or have the same buying criteria. Don't forget to ask for permission though, or you might receive some phone calls yourself.
Market Yourself
It's not just the property you need to promote. Let your customers know about the great results you've been achieving by sending them an email through ActivePipe. As in the tip above, you can collaborate with your co-workers to find the perfect candidates to reach out to as well. For most agencies, buyers are buyers and not 'owned' by a single agent, so why not share the love around?
Stay Connected
Has the market changed? Is there relevant information you could be sharing with your contacts?  Put yourself in the mindset of a potential buyer or seller and send them a monthly newsletter with ActivePipe.  We now have RSS feed, so you can include blogs and other multimedia. It's so easy to use and could include topics like, 'how to prepare your home for an OFI', 'selling in winter' or 'community news'.
Handy hint: Emails detailing the latest market trends will always receive a high interaction rate.
Watch Your Attendance Soar
Using ActivePipe to attract the perfect candidates to your OFI's and auctions is quick and easy. Follow the tips above and your attendees will not only be serious customers, but the conversations you have with them are meaningful and relevant.
You may never have to make a cold call again.
With multiple posts written weekly, there is something for everyone.
*By submitting your email, you consent to receive marketing materials from ActivePipe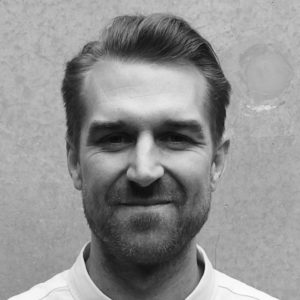 Henry Osborne
With ten years experience in the design and technology industries, Henry knows it takes creativity and focus to get the best possible outcome for his clients. In his role as Head of Platform Solutions, Henry loves combining his passion for people with a second-to-none knowledge of all things ActivePipe.