Putting your house up for sale can be traumatic, especially if it's your first time going to market.
There are so many decisions to make. Will you sell it through a real estate agent or will you sell it yourself? Are you going to market on social media or on billboards? How much money are you going to spend on advertising?
Questions are going to be thrown at you left right and centre and as a seller, you're probably going to want to dodge them all. The whole process is messy and obscure and you never really know what you are going to get.
Taking your home to auction will add some method to this madness.
There is less stress and ambiguity:
When you take your home to auction you have a defined schedule and a set finish line. You aren't running in circles, you are racing towards an end. A marketing plan is written with pre-agreed appointment times so you can stay on top of your life during the lead up. It gives buyers structure too.
With the auction date advertised and time limit on selling negotiations established, they have a deadline to meet. They will move quickly to consult their mortgage broker; to gauge their bidding limits before the big day and get in before other buyers.
You create competition:
Do you remember being at kinder-garden? They'd let you take the class pet home if you were good and you'd sacrifice your left foot to get it before snot-nosed Lucy did.
Wanting something more when it can be taken away from you is human instinct. Auctions take advantage of that; they are chaotic and urgent and put dreams on the line.
They create competition which forces prices up. Emotion opens wallets and competitors are desperate to outbid each other.
This works out well for the seller; it puts them in a position of power by transferring the pressure onto the purchaser. With this space, they can make informed decisions around the reserve.
You have more control
When it comes to selling a home you want to call the shots. You are vending your most valuable asset so naturally you want to be in the driver's seat. Auctions give you this. You set your own reserve price and settlement date and in doing so, you protect yourself from being robbed. Auctions also save time by eliminating the "cool off" period, once the hammer falls, the sale is unconditional; it is backed by the law.
Taking the price off the table:
No one wins when a home has a price tag. The buyers will want a bargain, they'll think it's a rip off and the sellers will want a profit, they'll think it's a steal. With auctions, you take the price off the table; you strip the deal of objection and make it harder for the public to determine a property's true market value.
More Bidders:
By not advertising a price, you escalate intrigue. More people will come to see the house. More bidders means more competition and more competition means a better sale price.
You've set a lower limit with your reserve which is your safeguard and you've given prospective buyers the opportunity to deliver untainted market feedback via comments and pre-auction offers.
You have nothing to lose and without an upper limit, properties can sell for well above the reserve.
The wins can be massive, but of course, auctions aren't for everyone. Make sure you consider where your home is located, how big the demand is, how much money you can afford to spend on marketing and what the market trends are currently like.
The rule of thumb is talk to your real-estate agent; they'll help you negotiate the perks and the drags of auction and set you up to make a killing!
With multiple posts written weekly, there is something for everyone.
*By submitting your email, you consent to receive marketing materials from ActivePipe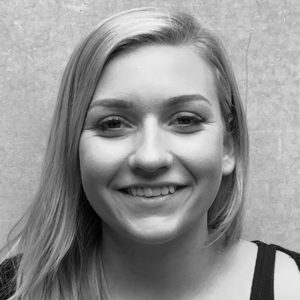 Ebany McLees
After years working the field as a real estate agent, Ebany joined the ActivePipe team as Client Success Manager. Her behind the scenes knowledge of the industry combined with a natural training ability makes her much loved by clients and colleagues alike. As ActivePipe's 'can-do' girl, Ebany is always up for a challenge and says her clients can call her any time of the day.