Every two years the Property Council of Australia and EY publishes a study on women in real estate. These studies take the pulse on women's status in real estate and are an opportunity for women's voices to be heard.
Is there an Uber of real estate coming to disrupt the entire industry?

The answer is yes, but disruption in real estate is going to start at the grassroots level with agents who embrace change.

Uber disrupts because they listen to customers, adopt the right technology and adapt with genius long-term strategies. Read on to find out how you can disrupt like Uber for long-term success in real estate.

How to Create Seamless Customer Experiences with Technology
The cab companies had a massive efficiency problem and Uber knew they could disrupt their industry with technology.

By focusing on software, Uber saved on overheads to gain an advantage over cab companies which had to pay for vehicle repairs, employee benefits and wages, and call centre staff.

Agents can use technology to disrupt in the same way.

Think about it like this: you can spend 15 minutes setting up a personalised email to go out to your database of 500 contacts. The leads you generate from that email give you an idea of who is in the market right now and lets you know who to speak to.

Best of all, it saves you hours cold calling. If you had to spend 5 minutes cold call everyone in your database, contacting the 500 contacts would take over 40 hours.

That's a full week!

Technology allows you to work smarter, not harder. The tricky part is knowing what the right technology for real estate is.

Why you Need to Embrace the Right Technology
The trick to being disruptive is choosing the right technology for your customer base and business case.

For Uber, this meant the smartphone because the technology is popular, it lets people connect to the internet and people always have them on hand. Unlike cabs, an Uber customer never has to hold the line, like they might if they called a cab company at a busy time.
Uber used the right technology to make it easier for people to become customers.

The right technology for agents is tablets and email.

Email, for example, allows agents to show properties to large groups of people. Everyone has email, so you are casting a wide net that will catch more customers.

Tablets are easier than laptops for a busy agent to use on the go. They are also perfect for gathering data at open homes because they are easy to pass around to multiple prospective buyers
How to Listen to Your Customers
One of the things that made it so easy for Uber to steal business was that people hated taxis. Consumer frustration is a powerful force for disruption and brand loyalty is a powerful thing.

The internet provides the best agents with a powerful opportunity to disrupt agents who are being slack on customer service.

AI makes it possible to automate communications and stay front of mind with buyers and vendors. Online services like ratemyagent.com.au make it possible to develop a good reputation and find new contacts outside your database.

You might be wondering how you can stay ahead of other disruptors who use this technology. Uber has a lesson for expert disruptors here too.

How to Adapt and be Original
Uber isn't a taxi company any more. They deliver food. You can rent an Uber bicycle. In 2020 Uber will deliver UberAIR, which will offer short flights.

When Uber launched they were the rideshare company, which gave them a head start over everyone who came after them. When other competitors like Lyft, DiDi and Ola came along, they didn't just stand still. They diversified.

There are a lot of agents in the world, so it's crucial for you to stand out to your contacts. After all, only one agent can sell a person's house so you need to make sure it's you.
Originality in real estate used to be video blogs, or gifts at an OFI.

What's original in 2019? Well, if we told you that it wouldn't be original anymore (you'll have to come up with the idea yourself!).

When you come up with your million-dollar idea for marketing your properties remember that you can't depend on a gimmick.

What's Important about Thinking Long-term
Uber is trying to build self-driving cars. Why? Because they don't want someone else to invent it first and disrupt them like they disrupted the taxi companies.

To think about long-term technological prospects is to prepare for and guarantee long-term success.

If the taxi companies had invested more resources into an app before Uber, they might not have lost so much business to them. As it stands, they failed to understand what their customers wanted and had a lack of imagination about what kind of disruption technology could bring.

Like the Uber of real estate, the best agent in the future is the agent who listens to their customers and adapts to disruption by implementing the right technology.
Want to Disrupt Like Uber?
Make sure you're a disruptive agent. Get in touch to embrace the best email marketing tech and make sure you remain the ahead of the competition.
With multiple posts written weekly, there is something for everyone.
*By submitting your email, you consent to receive marketing materials from ActivePipe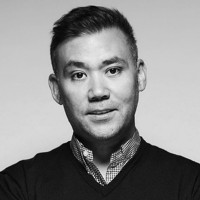 David Choi
As a highly qualified senior executive with over 15 years in corporate and business development, marketing and strategy, David brings a whole lot of passion, experience and expertise to his role as CCO. When he's not planning for ActivePipe's global expansion (takeover), David loves nothing more than going for a cheeky burger run with the team.