As a result of technology, service standards have increased and consumers have become both lazy and impatient.
You go onto Youtube and videos are suggested, you say you're interested in an event and Facebook reminds you that it's coming up.  You don't have to actively search for content, it conveniently appears based on your online behaviour and interests.    
This trend means real estate agents have to lift their game. They have to immerse themselves in the market and provide insight their contacts can't live without.
Sure, that sounds great in theory but how can an agent implement it in real life? They have deals to negotiate, inspections to host and vendors to help, which leaves them low on the time and patience needed to deliver valuable information to their contacts.
It's tough but it's not a luxury they can discount, those that do are missing on a whole market of potential buyers and sellers.
Here are our top tips for nurturing contacts online.
Get in Early
When someone volunteers their name and email address, acknowledge it. They didn't spend time filling in their details for no reason. Welcome them and tell them a little bit about yourself and what they should expect from your communications.
"Dear Lucy,
We are so excited to have you on board!
We believe in empowering our customers with the information they need to make the right decision when it comes to buying or selling real estate. To do this we will be sending you our latest listings, OFI reminders and property market updates.
We look forward to getting to know you and helping you achieve your real estate goals.
Kind regards,
Ash"


Make it routine
Get some consistency happening. If you promised to keep them up to date with your latest listings, send them every Tuesday at 5pm. They'll get into the habit of browsing through your property stock before watching Masterchef and they'll notice the information is missing if you don't send it. Being a reliable resource is imperative to building lifelong relationships.
Keep them updated
Things in real estate are in a constant state of flux. Contacts depend on you to keep them updated on things happening in the market, particularly those in their immediate vicinity. Provide this. If a house is for sale around the corner let them know when they can inspect it, tell them when the auction is and notify them when it sells. People are curious creatures, delivering that information feeds their interest and establishes you as an industry leader.
Ask
Make an effort to get to know your contacts and their property interests by asking questions. Learn how many bedrooms they want, what their current address is and if they are interested in an appraisal of their home. That's proactive and gives you all the data you need to get to the point quicker; to close more deals.
Tailor it
Use the data you've received to provide relevant and timely content that is valuable to the individual user. If they say they're looking for a four bedroom home, don't suggest a two-bedroom apartment, it will make you seem thoughtless. We're all looking for a personalised service, create a communication plan that facilitates it.
Make Sure It Happens Automatically
In reality no real estate agent has time to do all of the aforementioned things  without a system that implements it automatically. Invest in software that ensures your contacts are nurtured even if you are busy doing other things
Your digital marketing strategy shouldn't just be about generating leads, it should be about maintaining relationships that go far beyond a single sale or listing. It should be about ongoing value that cements you into their memory rather than providing one- off assistance they forget.
With multiple posts written weekly, there is something for everyone.
*By submitting your email, you consent to receive marketing materials from ActivePipe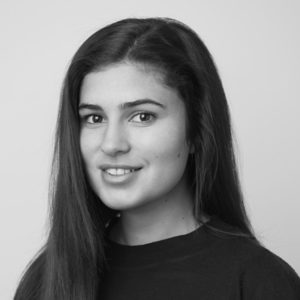 Alison Vella
Ali is an experienced copywriter with a passion for creative writing. She says writing great copy is about writing like you speak and can be found rambling at her desk like an absolute lunatic. Out of the office, Ali runs her own career and lifestyle blog and freelance writes for a number of online publications.