Like many aspects of life, if you want to get clarity on something the best view will always be retrospective. Nothing beats 20/20 hindsight.
The seventeen years I spent selling and auctioning homes wasn't always perfect. Since then I have had many nights to contemplate how I might have approached some situations differently based on these practical years of experience and learning.
I now travel the world talking with thousands of agents a year, meaning I am privy to the operations of brands big and small. This allows me to get out the magnifying glass and have a good look into what makes an agent successful and also identify their challenges at an office or enterprise level.
The similarities across the globe are endless. Agents in the UK face the same struggles as they do in Australia and the US. While some details vary, there really isn't a great difference between a Monday here and a Monday there.
Here are four things I've learnt about what separates a good agent from a great one. Wherever you are in the world, the same rules apply.
You are overlooking your clients concerns for your own
If your motivation when you wake up is to line your pockets, you will only ever get so far. People, more specifically prospects will see you coming a mile away.
'Commission breath' is a thing and it's obvious. While you might make some progress in your career, greedy won't get you all the way and eventually you will turn away more clients than you attract.
If you want to make big money, you are going to need to flex your empathy muscle and head into every situation thinking "how can I help" or "what is the best outcome for my client". This will speak volumes and establish confidence in your professionalism.
You are holding onto the process and hampering the progress
The old saying "you have to let go, to grow" is the hottest tip of 2018. With all the new agency models creeping in and taking the market share up inch by inch, the best agents know it's time to focus on the important tasks.
You can't grow in this market as a jack of all trades and a master of none. You need to let go of all the distractions and complications, and distill your process to focus on very specific activities that leverage your time effectively.
You are not building a pipeline or worse, ignoring the pipeline
Fortune 500 companies consider a well organised pipeline to be fundamental to their success. Meanwhile, all I hear from agents and brokers around the world is "30 day sellers". At best they might consider them "60 day sellers" but even the latter only gives them leeway of a month or two.
I hate to burst anyone's bubble, but you can't build trust in 30 or 60 days. I'll bet all these "VIP" contacts have no idea who you are or what list you have them in. I'll also put money on the fact that every one of them is in another three agent's 30 day sellers lists.
A genuine pipeline sees years into the future and those sales are the basis of your growing income. If you already know four families that will be downsizing after their kids leave the nest in two years from now, thats 40k of commission coming to you in the near future.
The most brilliant agents around the world are thinking far more than 30 days forward and they are using that time advantage to build trust. Trust will be the currency of 2020.
You are holding onto to much junk data
If you are in the 30% of agents worldwide that take their database seriously, there is still a problem. There's too much crap in there. Striving for success with an uncategorised and incomplete database is like swimming in jeans, you think you're making progress but really you are just weighing yourself down.
I met an agent last week who boasted that he has 13,000 contacts in his database and then told me how he needed two dedicated workers to keep on-top of it.
"It's endless, like painting the harbour bridge. Once you have gone through and called everyone on it and updated the details as you can, it's time to go back and start from the other side. Even then a tonne of opportunities fall through the cracks."
A smaller, faster, fitter database with complete contact and property data is the way of the future. ActivePipe has tools that will enable you to build, clean, nurture and identify your prospects intentions before your competition ever sees them coming.
It's all about quality over quantity.
The verdict:
Put your clients first, leverage your time wisely, nurture your pipeline and clear out the junk. Follow these simple rules and you'll avoid these common mistakes and the loss of opportunities that come with them.
Programs like ActivePipe help you to organise and clean your database and automate your customer touch points. Click here to organise a demo.
With multiple posts written weekly, there is something for everyone.
*By submitting your email, you consent to receive marketing materials from ActivePipe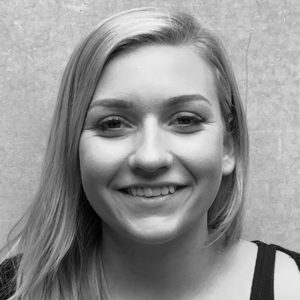 Ebany McLees
After years working the field as a real estate agent, Ebany joined the ActivePipe team as Client Success Manager. Her behind the scenes knowledge of the industry combined with a natural training ability makes her much loved by clients and colleagues alike. As ActivePipe's 'can-do' girl, Ebany is always up for a challenge and says her clients can call her any time of the day.