One of the biggest complaints we hear about email marketing in the real estate industry is the amount of time it takes to manage.
If your office still has an admin. assistant that manually sends open for inspections reminders, weekly property update emails and weekend results emails, you will be aware of how much time this takes.
It's a thankless task and one that doesn't get a lot of love by the person who has been delegated with the job.
Just writing the content alone takes valuable time. Then formatting and making sure everything looks good involves more hours. This can often be expensive if there is a designer that's also involved.
There is also the time it takes to manage and update the database so all of the subscribers remain up to date.
And what if you have to manually connect and check all the links? There's more time right there.
Combining all of these components and then managing the send-outs to go at the right time is a big job!
No wonder staff can grow weary of maintaining email communications.
But there are email marketing platforms that automate all of these components to make your email marketing easy, as well as saving time and money – and preventing staff turnover while you're at it.
There are also extra features to look for in email marketing platforms.
In today's modern age, if your emails aren't mobile responsive for easy viewing on phones an tablets, you may as well go back to sending messages via carrier pigeons!
You also want to be able to personalise content so that the right properties are sent to the right buyers. If one of your clients is looking to buy a three bedroom house and you keep sending them one bedroom apartments, it can appear to be a spammy email.
And of course, as a real estate agent, you want a platform that allows you to see who is looking at your property listings.
Yes – there are CRMS that do some of these things, but they often still require a lot of manual management and aren't able to provide complete, life cycle marketing campaigns.
By plugging into your existing CRM, ActivePipe ensures that your office is sending out regular, effective email communications, as well as sending the right properties to the right buyers.
With multiple posts written weekly, there is something for everyone.
*By submitting your email, you consent to receive marketing materials from ActivePipe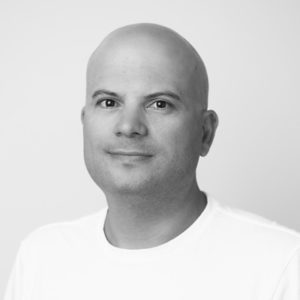 Ashley Farrugia
Ash began his career as a motor mechanic and converted an LP gas fitting business into a national franchise. He is now co-founder and CEO of ActivePipe – a marketing automation and data discovery platform for real estate. He attributes his success to taking risks, making decisions quickly and having faith in the people he employs. When he isn't busy building a global company, Ash enjoys fishing, camping and flying aeroplanes.