Getting started with email marketing is easy when you break the steps down and approach each of them systematically.

In this quick guide, we look at a winning formula to get you started and creating great email campaigns from day one. Watch our corresponding webinar here.

Step 1: Clean up your data

The first step to building successful emails actually starts inside your CRM. To start, identify how many of your contacts have email addresses and how many do not, and break them into two lists.

It might help at this point to take a look at those names who do not have an email and ask yourself why their email is missing. Is it because of their age inside your CRM? Is it because of the way they were collected – ie: does your open for inspection contact list ask for mobile phone numbers rather than emails?

Ask yourself what you can do to improve your processes so that email addresses are collected by your team when they first meet a potential client. Do you need to update any forms? Then create a separate project to contact them and ask for an email address. This can be a great cold call campaign for agents looking to do daily calls.
Note that you don't have to have your CRM perfectly clean before starting email marketing – you can clean it up as you go. But the more good quality contacts you have in your database, the more successful your email campaigns will be.
Step 2: Segment your audience
For the second step, take your first list of those contacts inside your CRM that had email addresses. We're going to break them down into audience categories that match where they are at in their property journey.
Some basic categories include: Buyers, Sellers, Investors/Landlords or Renters/Tenants, Currently in Market, Previously in Market. But you can also break them down further – for instance, in your sellers category, you might have upsizers and downsizers. Or you might wish to break them down when you suspect they will be ready to act – now, in 3 months, or 6 months plus.
How you segment your audience is completely up to you. The trick, however, is to keep it simple in the early stages while you are still learning and getting a feel for how it works. You are better to try some basic segmentation and get some good results than getting bogged down trying to set up the 'perfect' segmentation. Don't worry. You can always refine it later.
Step 3: Determine email frequency
The next question we have to answer is "How often should I send my EDMs?". The answer to this question rests in your audience. What type of information does that audience category want to learn from you? And how often are they going to want to receive it?
This is not a one-size-fits-all answer. Each of your audiences is likely to have a different frequency. For instance, current buyers are likely to be happy to hear from you on a weekly basis – they will want to know the latest properties you have for sale the minute they come onto the market.
But potential sellers may require a more nuanced approach. Once a month or perhaps once a fortnight when the market is busy, may be frequently enough for them. Landlords, on the other hand, might be content with just a quarterly rental market update.
Write out each of your audience segments and identify the email timing that you think each one would prefer.
Step 4: Design campaign templates
By now you have a list of contacts with their email addresses broken down into audiences and you know how frequently they want to receive information from you. The last step is to make sure you send emails that will really resonate that can be sent as easily as possible.

To do this, you'll need to create some campaign templates. Note that one size does NOT fit all audiences for your email campaigns. You'll want to create an email template for each of your audience segments.

Each template should reflect the type of information your audience wants to receive from you and be attractive and inviting. (Luckily that's easy using ActivePipe!).

So Buyers will want to see the latest properties that are on the market, but Sellers may find a featured recent sale more useful. Landlords meanwhile, will be interested to see what rents are being achieved.

Consider what tips and advice you can also offer each segment and if you have any video available. Market updates are also extremely valuable. You can link these from your own blogs and website, or source them from the new HomePrezzo and RealContent addons inside ActivePipe.
With multiple posts written weekly, there is something for everyone.
*By submitting your email, you consent to receive marketing materials from ActivePipe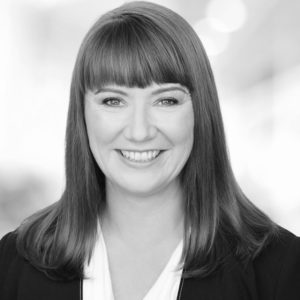 Kylie Davis
As the founder of Real Content and cofounder of HomePrezzo, Kylie has extensive knowledge of digital marketing and content creation and how it can help property professionals to grow their businesses. When she's not presenting on the Inman stage or industry conferences, Kylie hosts the Proptech Podcast and chairs the Proptech Association of Australia.